Designed for Serious Play
All of our collars, restraints and harnesses are made from INDUSTRIAL-STRENGTH rubber, meaning they are comfortable, strong and not stretchy like other latex-based bondage gear on the market.
Fetish Dynasty gear is meant for serious play.
Try it out. You won't be disappointed.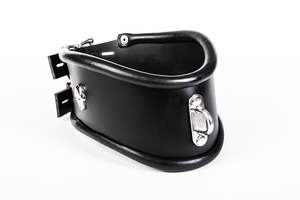 Good Posture...Whether You Want It Or Not
Our best selling item, this gorgeous Locking Rubber Posture Collar is comfortable, secure and completely liquid proof. Good posture is important...why not make it non-negotiable?